Founder/Master Colorist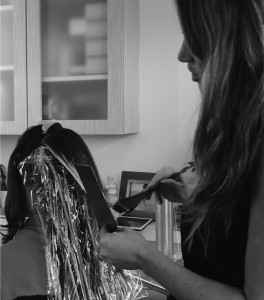 Erin is the dynamic force behind Andrews Colour Atelier. Leading her team by example, Andrews' creative energy, knowledge and dedication to her craft is inspiring.
Having trained, apprenticed and worked in some of the premier salons in NYC, including Serge Normant @ John Frieda and the famed Warren-Tricomi Salons, Erin learned colour from the most sought after colourists in the industry. It was there, over 10 years ago, that Erin was drawn to and began her mastery of Balayage (bahl-a-yazh) – a technique for highlighting the hair by which the colour is "swept" through the hair giving it a natural, sun kissed look. Erin has literally pioneered Balayage in Cleveland. Erin and her protégés Jackie Tjibiash and Amanda Yeary are three of a select group of artisans in Northeast Ohio who are certified Balayage Masters. Erin requires all members of her team to earn their Balayage certifications.
Erin considers her relationship with her clients paramount! She consults with every client, evaluating the condition and integrity of the hair before beginning any colour technique. Whether it is a color correction, babylights, sombre (subtle ombr) or Balayage, Erin's colour is always current and her expertise makes her a natural favorite with her loyal clientele.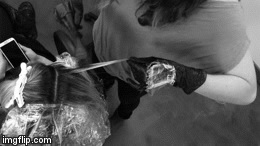 Hours
Tuesday: 9 – 5
Thursday: 12 – 8
Friday: 9 – 4
Saturday: 9 – 3