We are honored when we are recognized for our work. Here are just a few things people are saying about Andrews Colour Atelier!
Cleveland's Hot List
Our clients voted us "Best Hair Color" in Cleveland. Click the image below to read what they had to say!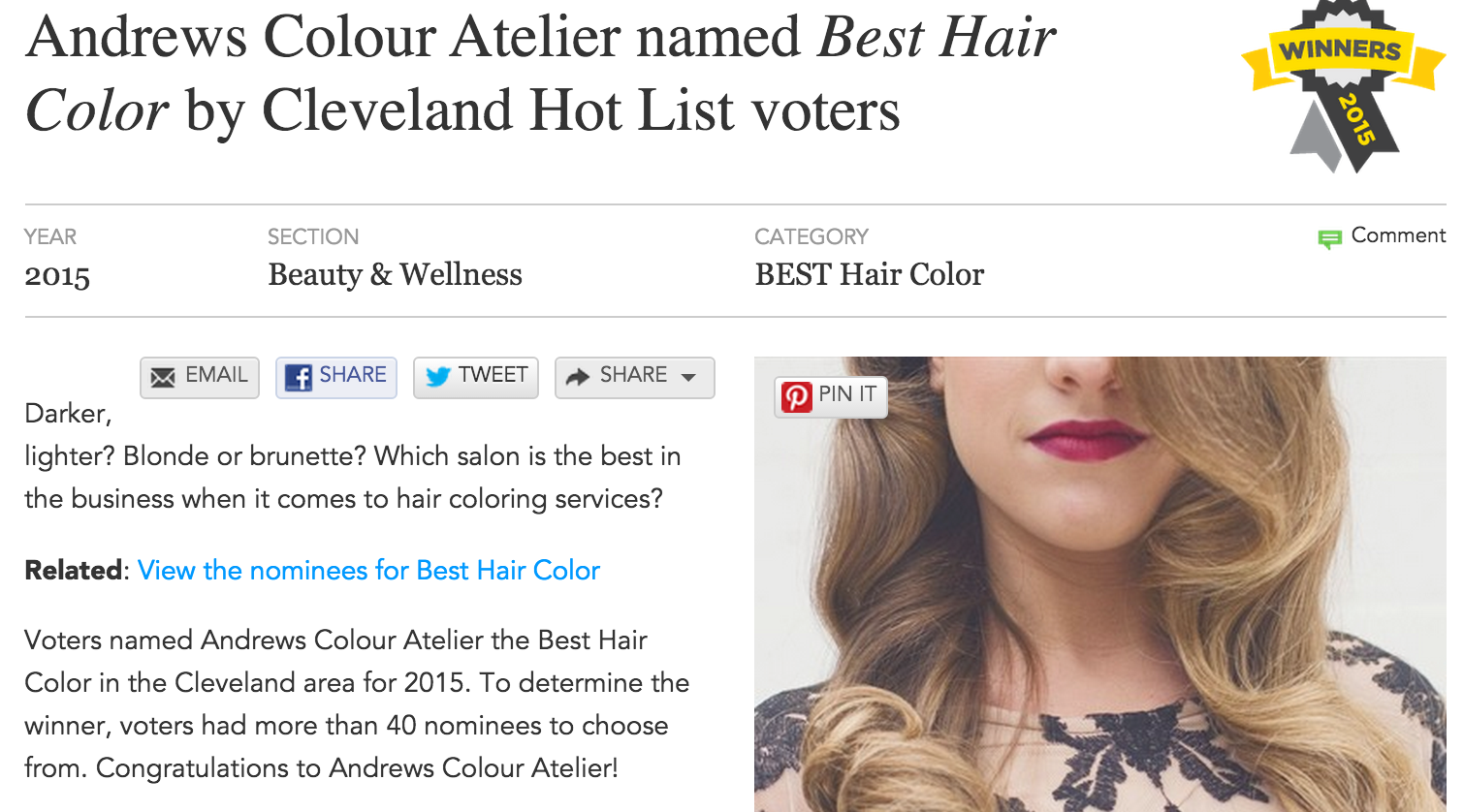 New Beauty
"New Beauty Magazine', an international guide to all things beauty, featured Erin Andrews in their magazine where she discussed everything from prepping for new color, choosing the right color for you and maintaining your new color.
Click the image for a larger view.

Beauty News NYC
While working in New York City, Erin Andrews was featured in "Beauty News NYC". She worked with stylist Phillip Pelusi at TELA Salon to give their beauty editor a brand new look.
Click on the image to see the article!